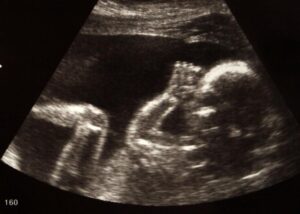 Manchester Republican District 20 state senate candidate Rich Girard issued this statement following the US Supreme Court's ruling in the Dobbs case.
"Today, the United States Supreme Court explicitly overturned Roe v. Wade and Casey v. Planned Parenthood.  Since Roe was decided in 1973, nearly 65 million children have perished in their mothers' wombs through abortion.  That number is just shy of the combined populations of California and Texas!  The damage done to the demographic, moral and economic wellbeing of our nation is as incalculable as the loss of all these little lives is unfathomable.
"Today's ruling does not bring an end to abortion in our country or here in New Hampshire.  In accordance with the Tenth Amendment in the Bill of Rights, the Court's decision returns the issue to the states, where legislatures will again decide what, if any restrictions, will be placed on the ability to terminate the life of pre-born children.
"It's important to note that our state has exactly one protection for the pre-born and that is a ban on the life ending procedure after six months.  Other than this 'late term abortion ban,' our state has no meaningful protection for the pre-born.  Abortion clinics are the only medical facilities in NH that have no licensing requirements for their operation and no state oversight.  Abortion facilities are not required to report any information whatsoever on the procedures they execute.  With the exception of the last three months of pregnancy, abortion in New Hampshire is on demand, unregulated and unrestricted, making NH's pre-born children among the most vulnerable in the nation.  This must change.
"Now that the Court has re-empowered the states to address abortion, I expect the debate in our state will become even more intense.  Sadly, I expect it will also become more shrill, polarizing and extreme.  As someone who believes that every life is sacred, has the Right to Life and deserves to see the light of day, I will stand for life and fight to protect the pre-born.
"I will also work hard to provide women who find themselves with an unexpected or crisis pregnancy with more options.  They need our help.  Our current system promotes the lie that abortion is the only solution.  It's not.  We need to stand strongly behind pregnancy care centers that offer positive resources and support for these vulnerable women.  And, with thousands of couples looking to adopt children in our state, we also need to promote and better facilitate adoption.
"Life in a mother's womb is the most vulnerable and innocent life there is.  It is our duty to protect it.
"Also in need of protection are pregnancy centers and churches, especially Catholic ones with active Pro-Life ministries.  Since the Dobbs draft was leaked, nearly three dozen churches and pregnancy centers have been attacked, including many that were firebombed.  The children of Justice Amy Coney Barrett were suggested as targets and a California man armed with a knife and gun was arrested near Justice Brett Kavanaugh's home just prior to an assassination attempt.  Abortion extremist groups like Jane's Revenge and Ruth Sent Us have not only taken responsibility for many of these attacks, they've promised more, saying "If abortions aren't safe, neither are you."  These extremists, among others, have called for a 'night of rage' tonight to protest the decision.  The general failure of law enforcement to investigate these attacks and hold the perpetrators accountable is matched by the failure of radical abortion on demand politicians, to condemn the attacks and urge protesters not to be violent.  Their silence has been deafening.  This is unacceptable and pro-abortion politicians need to tone down their rhetoric and demand protesters be peaceful.
We need to debate the issue, not further debase our politics."
-30-