MANCHESTER, NH  October 25, 2022–The campaign of Manchester Republican District 20 state Senate candidate Rich Girard announced the endorsement of Tom Colantuono, today.  Colantuono, who lives in the district, served 8 years as the US Attorney for New Hampshire under President George W. Bush, and served several terms as the Executive Councilor for District 4 and in the NH Senate from District 14.
"Having been the US Attorney for New Hampshire, I appreciate Rich Girard's attention to changing our state's 'catch and release' bail reform.  His emphasis on fixing this law to reduce crime is welcomed by all in law enforcement.  As a former state Senator, I understand what it takes to protect the New Hampshire Advantage and, knowing Rich as I do, I know he'll fight to keep spending and taxes under control, especially as the economy worsens.  Finally, as a parent, I am confident that Rich will stand strong for parental rights and school choice and against corrupting kids with things like CRT."
In accepting the endorsement, Girard praised Colantuono's conservative credentials.
"I'm honored and proud to have Tom's support, not just as a resident of the district, but as someone whose advocacy for conservative principles is second to none.  As a senator and councilor, Tom was on the front lines advancing family values, low taxes and responsible spending.  As US Attorney, he was relentless in pursuit of criminals of all kinds.  I thank him for his service to our state and nation and for his support of my campaign."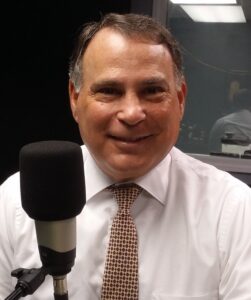 -30-