MANCHESTER, NH October 21, 2022–Manchester Republican District 20 Senate candidate Rich Girard announced the endorsement of former District 16 Senator David Boutin, today.  While in the senate, Boutin represented Manchester Wards 2 and 12, which were moved into District 20 in this year's redistricting.  Boutin served multiple terms alongside District 20 Democrat incumbent Lou D'Allesandro.
District 20 now includes wards 2, 3, 4, 10, 11 & 12.
Said Boutin:
To my friends and supporters in wards 2 and 12 and in all of Manchester, I am a strong supporter of Rich's run for senate.  I have know him for many years.  Rich's articulate and a hard worker.  I ask you to join me in supporting him in this race.
In accepting the endorsement, Girard said Boutin served his constituents well.
Dave was accessible to his constituents and was reliably conservative in his approach to the issues.  He knew the issues well and made sure he never lost sight of Manchester's needs.  He listened and worked hard in the Senate.  I'm honored to have his support and I thank him.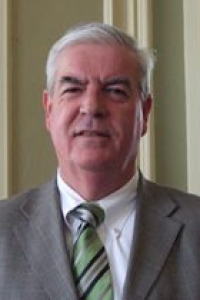 -30-