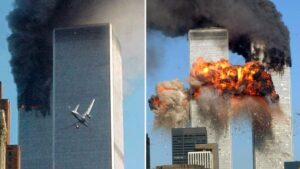 On September 11, 2001, I was running for mayor and in my campaign office. I was listening to The Dan Pierce Show on WGIR-AM when I heard him announce that the North Tower of the World Trade Center had been hit by a plane. What was, in the moment, an oddity became much, much more when Dan brought word that the South Tower had been hit. In that instant, we knew it was war.
Then came the attack on the Pentagon. Fearfully, we wondered, "how many more are coming?"
Later, we would find out that America's first counter attack against those who murdered our fellow citizens that day ended with United Flight 93 crashing into an open field in Shanksville, PA after passengers. led by Todd Beamer who famously declared "let's roll!" fought to overtake the crew of their hijacked plane.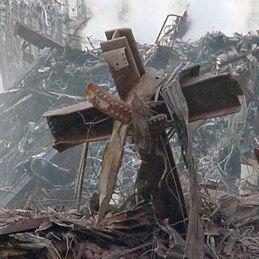 Churches across Manchester opened and special services were held.  At my own parish, Ste. Marie's in West Manchester, it was standing room only as Rev. Marc Montminy, our pastor, tried to make sense of it all, assuring us that God was with us now more than ever.
On September 12th, America was united in the aftermath of a massive terrorist attack that had claimed more lives than the Japanese bombing of Pearl Harbor.
It didn't take long for that unity to dissipate and transform itself into the tragic disunity we have today where the President of our nation can, with a straight face, call for unity while declaring his political opponents, which make up half the country, "represent an extremism that threatens the very foundations of our republic."
Fifteen years ago, my wife and I attended the Weekend to Remember, a marriage retreat, to celebrate our 10th anniversary.  One of the sessions was on how married couples could "fight fair."  A key takeaway from that session was that our spouse "is not my enemy."  It's a lesson that could benefit today's political climate.  If we, whomever or whatever "we" may be, are truly about resolving the challenges faced by modern day life, they we have to recognize that we are not each others' enemies if we disagree and that the continued vilification of the other will accomplish what no foreign enemy could achieve and that is the collapse of our nation, the greatest experiment in self governance ever attempted in world history.
The external threats to our country are very real.  Let's not give them the upper hand by being the house divided against itself that President Lincoln warned against.
~Rich Girard